"NO MATTER WHO YOU ARE OR WHAT YOU'RE WEARING YOU'RE ALWAYS WELL CONNECTED".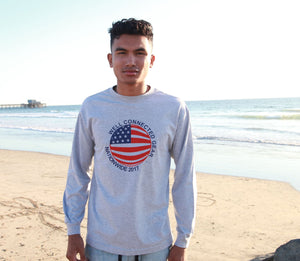 The WCG Online Shop is the EXCLUSIVE site to purchase Well Connected Gear.

You won't find our products in department stores, shopping malls or discount barns, though we certainly don't rule that out as a far-flung future possibility.

For now, we strongly believe the Internet is the place to be. We enjoy the freedom of cyberspace; the delectable give-and-take that results when millions of people exchange information, opinions and knowledge. The Internet is democracy in action, and Well Connected Gear is Democracy In Fashion.

Unlike the style segregationists who make distinctions between B-Boys, Punks, Preppies, Deadheads, East Side, West Side, etc., our jeans, sweatshirts, Tees, caps, beanies, visors and headbands are inspired by the whole of American culture.
Well Connected isn't just a clever name, it's an all-things-considered philosophy. 

For more information click here.

Subscribe to our newsletter
Promotions, new products and sales. Directly to your inbox.